Poultry & Smallholder

Supplies and Materials for Living the Good Life...
Keeping livestock in the peak of health and condition is of prime importance to anyone involved with a small holding or raising poultry. Quality feeds, along with the correct use of supplements and a healthy living environment are the key elements to rearing happy hens, proud pigs and grateful goats.

At Broadfeed we have for many years supplied a wide range of premium feeds, products and supplies, helping to ensure that our customers are providing the very best for their animals.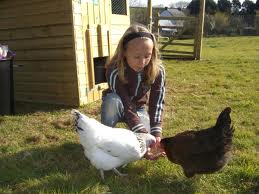 ---